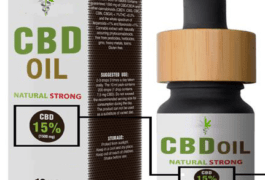 Every person expressing a desire to use CBD oils should direct their actions towards a few basic principles:
CBD and diversity – it is important to be aware of the diversity of consumption of appropriate portions in relation to a specific person. This means that the appropriate use of CBD is usually different for each person. A valuable value in the case of determining the size of portions of cannabidiol is skillful observation of your body.
Time – it happens that patients who supplement CBD oils stop using it after a short time of use. It is worth waiting a little longer – perhaps after some time the active ingredients contained in CBD oil will allow you to improve your mood.
The content of mg CBD in one drop of oil is a very important piece of information that allows you to choose the right dose. Example: a person who decides to take a supplement wants to take 15 mg of CBD daily. In the purchased CBD oil, the manufacturer provides information about the content of 5 mg CBD per 10 drops. To sum up, the daily portion in this case will be 30 drops. Note: the concentration is irrelevant.
Label – below we present how to correctly read labels based on our CBD oil:
[the_ad id='747′]
How to use hemp oil?
The principle of proceeding in the initial stage of CBD oil supplementation is simple. It is recommended to introduce it gradually. If you start with a portion of 2 to 3 drops of low CBD oil, you may increase it over time. Importantly, it is not recommended to take the whole daily serving once. It is better to break it down twice or three times, for example, take oil in the morning and in the evening. An important role in this process is played by skillfully catching the body's reaction to the administration of cannabidiol.
If your mood does not improve, increase the dose of CBD oil at an interval of 3-4 weeks. If, on the other hand, there are any disturbing symptoms, it is recommended to discontinue the supplementation of CBD oil.
It is estimated that the minimum dose of CBD oil felt by the body is even 1-2 mg.
CBD – a way to feel good
Many years of research and opinions of patients confirm the safety of cannabidiol use. Everyone who would like to start CBD supplementation should pay attention to the high quality of the product. Therefore, it is very important to preserve such properties of cannabidiol as in the case of CBD HempKing oils, namely:
origin from a crop free of pesticides, GMOs, heavy metals, toxins, moulds, herbicides and fungicides,no harmful substances, organic, gluten-free,
100% legal, originating from Polish production,
original, certified, dermatologically tested, meeting the highest quality standards (we warn against counterfeits available on the market containing separated CBD).