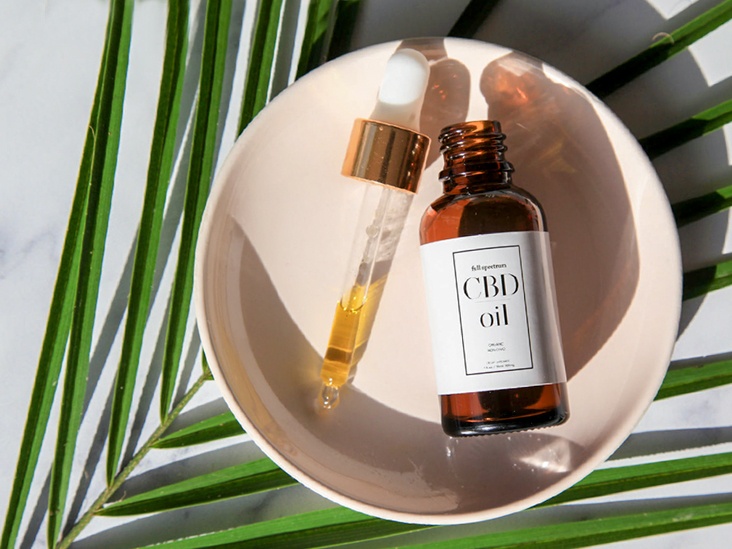 It's a simple question, with a not-so-simple answer. CBD products can cost $9.99, or they can cost over $400. There are different sizes, strengths, and product types to consider. Each one of these can make it difficult to discern whether you're paying too much, too little, or just the right amount.
Part of what makes CBD pricing so enigmatic is that it's an emerging industry, so the standards are just being established. Most companies sell 30ml tinctures, for example, but others will offer 15ml and 60ml sizes as well. Plus, because CBD is trending at the moment, pricing is at its peak.
However, all is not lost. With one simple calculation, you can determine the cost of a CBD oil, and assess its comparative value in the market. The calculation we're talking about cost per milligram. Ultimately, this is the figure that matters when it comes to buying CBD oils. You can forget about the size, the extra ingredients, and the product types. All you really need to know is how much CBD you're getting for the price.
[the_ad id='747′]
Using that metric, CBD can cost anywhere from $0.04 to over $3.00 per mg. But, that range narrows by product and by brand.
Below, we break down the average costs of each type of CBD product. Before we get into that, however, we describe the various factors that can impact the cost of CBD oil.
Factors that impact the cost of CBD oil
As you might expect, the quality of a CBD oil often impacts the overall cost. But what makes a quality CBD oil? It comes down to four key things: the potency of the oil, the extraction method the brand uses, where they source their hemp, and whether they partner with third-party labs for testing and quality assurance.
Potency
The potency, or strength, of a CBD oil describes the amount of CBD it contains, in milligrams. The more potent a CBD oil is, the more effective it may be in treating severe symptoms. But, ultimately, you want to choose a CBD oil based on your dosage needs. For instance, someone with taking CBD for general wellness may do fine with a 150mg tincture, while someone with a chronic health condition may find a 1500mg or 3000mg tincture more effective.
Sometimes, a manufacturer may charge a lower cost per mg for a higher strength CBD oil, since they'll make more money overall, thanks to the higher amount of CBD it contains. If you require a lower dose, buying a higher strength oil can be a strategic way to save on cost per mg. Just make sure you reduce the amount you consume accordingly (i.e. you can take fewer drops to meet your dose).
Extraction Method
CBD can be extracted from the hemp plant in a variety of ways. The most common methods include CO2 extraction, steam distillation, natural solvent extraction (usually using ethanol), or hydrocarbon extraction.
CO2 extraction is considered the most efficient for extracting high concentrations of CBD (and thereby producing a higher-quality oil). As such, CO2-extracted oils are typically more expensive than those extracted using steam distillation or natural solvent extraction (although both of these methods are good, safe options).
[the_ad id='747′]
The main method to avoid here is hydrocarbon extraction, as there's a risk of toxic residue being present in the final hemp extract. In other words, CBD oils produced using hydrocarbon extraction may be cheaper, but they're also less safe—and potentially dangerous.
Hemp Source
The type of hemp a CBD oil is extracted from is a mark of quality as much as the extraction method is. The best CBD oils come from hemp that is organic, pesticide-free, and non-GMO. Of course, it is more expensive to use organic hemp, so these products may be more expensive.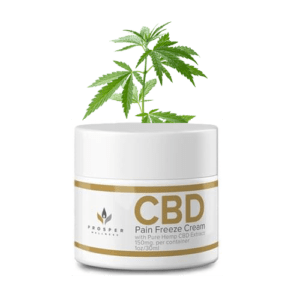 Also, if the company adds other ingredients to their oils, and those are likewise organic or natural, you can expect that to drive up the price as well.
Some brands manage to lower their production costs by using organic hemp sourced from European farms, as opposed to American ones.
Third-Party Testing
Reputable CBD brands interested in selling safe, high-quality CBD oils use an unbiased, third-party lab to test their products for safety and potency. The cost of testing oils often drives up the price, but it's important.
If a brand doesn't partner with a third-party lab to assess their oils, be wary. The cheaper price may not be worth it.
What else can impact the cost of CBD oil?
Besides quality, brand positioning also determines how a CBD brand chooses to price their products. Some CBD brands have positioned themselves as premium, top-of-the-line brands, with perks like all-organic ingredients, customer loyalty programs, subscription pricing, and more. Others have chosen to focus on differentiating themselves by offering good-quality oils for the most affordable price around.
Finally, where you buy the CBD oil can affect the cost. You'll typically enjoy the cheapest price available for a CBD brand when you purchase it directly from the company's website. Buying direct may also present additional discounts like free shipping offers or an online promotion.
If a CBD brand makes their products available through retail locations, it's possible you'll enjoy the same price as buying online—without the potential cost of shipping. It just depends if the store adds any markup to the suggested retail price (which they often do).
Now, on to the pricing!
[the_ad id='747′]
How much does CBD oil cost?
Good CBD oil tinctures cost $0.09 to $0.17 on average, with $0.05 to $0.08 on the low end, and premium oils costing upwards of $0.20 or even $0.30 per mg. Typically, a higher potency oil will cost less per mg than a lower potency (although the bottle itself will cost more in total). For example, a 300mg tincture may cost $30 to $120, while a 1500mg tincture may cost $100 to $250.
How much does CBD isolate cost?
CBD isolate contains 99% CBD and no THC whatsoever. Usually, when people talk about CBD isolate, they're referring to the powdery, crystalline isolate form of CBD, which can be mixed in with food or drink, bespoke CBD oils, or other CBD products like a vape cartridge. CBD isolate often has the lowest cost per mg of all CBD products, because it comes in such a highly concentrated from. For example, a 1g container (or 1000mg) may cost $0.02 to $0.05 per mg, or $20 to $50.
How much do CBD capsules cost?
CBD capsules come in a variety of strengths (5mg, 10mg, 15mg, 20mg, 25mg, and 50mg), and in 30- or 60-count bottles. Often, the higher the potency, and the larger the bottle, the lower the price per mg. Generally, CBD capsules cost $0.09 to $0.13 per mg, with costs per mg as low as $0.04 and as high as $0.20. On average, a 30-count bottle of 15mg CBD capsules may cost $45 to $60, while a 30-count bottle of 25mg CBD capsules may cost $65 to $90.
[the_ad id='747′]
How much do CBD gummies cost?
CBD gummies usually include anywhere from 10mg to 25mg of CBD, and cost between $0.09 to $0.20 per mg, with higher potencies and larger bottle sizes costing less per mg. The most common option is a 30-count bottle, although some brands will offer larger bottles for a lower cost per mg. For example, a 60-count bottle of 25mg gummies may cost $135 ($0.09 per mg), while a 30-count bottle of 10mg gummies may cost $45 ($0.15 per mg).
How much do CBD vape oils cost?
CBD vape oils is a catch-all term for multiple types of CBD vape products: standalone vape cartridges, vape e-liquids (which can be added to an existing cartridge), or disposable vape pens. Since they're designed for one-time use, disposable vape pens claim the highest cost per mg of the three. For example, a 125mg disposable vape pen may cost $30 (or $0.24 per mg). CBD vape cartridges and e-liquids usually contain higher amounts of CBD (and include a larger selection of potencies). These cost less per mg, around $0.08 to $0.20 per mg, so a 4000mg e-liquid may cost $320 ($0.08 per mg) while a 300mg e-liquid might cost $60 ($0.20 per mg).
How much do CBD topicals cost?
CBD topicals include salves, creams, and gels typically designed to provide topical pain relief. These cost anywhere from $0.07 to $0.10 per mg on the low end, as much as $0.24 to $0.36 on the high end, with the average CBD topical costing around $0.12 to $0.19 per mg. These come in a range of sizes, from 1oz to 4oz tubs, and may contain anywhere from 50mg to 800mg of CBD per container. Usually, you can save more by buying a larger tub.
[the_ad id='747′]
How much do CBD bath bombs cost?
CBD bath bombs contain anywhere from 25mg to 100mg of CBD. Designed for one-time use, these have a higher cost per mg, at $0.10 to $0.60 per mg. Each CBD bath bomb may cost $10 to $15, although you'll find premium options as expensive as $30.
How much does CBD skincare cost?
CBD skincare products covers a wide range of products. Because of this, and the fact that skincare often includes other, premium ingredients, these are the most expensive CBD products out there. The cost varies widely, from around $0.30 to over $3.00 per mg. For example:
CBD lip balms may include 15mg or 20mg of CBD, and cost $8 to $20 each ($0.40 to $1.00 per mg),
CBD body butters may include 300mg to 1500mg of CBD in a 3 or 4oz tub, and run from $0.11 to $0.20 per mg (prices will be higher for products that include UV protection).
CBD skin serum, haircare, and other specialty creams and masks cost the most, from $0.30 to over $2.00 per mg for a 30ml or 2oz container.
[the_ad id='747′]
How much do CBD pet oils cost?
As a specialty product, CBD pet oils can be more expensive than those designed for humans, but not always. Typically, quality CBD pet oils range from $0.05 to $0.10 per mg on the low end, to $0.20 to $0.30 per mg on the high end, with lower-potency tinctures costing more. For example, a 150mg tincture (ideal for cats and small breeds) may run you $15 to $40, while a 750mg tincture (best for larger breeds) may cost $35 to over $100.
Besides tinctures, you can also buy CBD capsules and treats for your pet. These pack in anywhere from 5mg to 25mg of CBD per chew, and may cost $0.08 to $0.15 per mg. So, a 10-pack of 20mg dog treats may cost around $20 to $30.