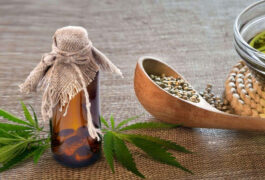 We know more and more about the health-promoting properties of CBD oils, so it's no wonder that interest in their use is growing. Cannabinoids, terpenes and flavonoids contained in the oils have a positive effect on immunity, regulate sleep-wake rhythm and appetite, have an analgesic and relaxing effect. To date, the best known is the effect of CBD itself, or cannabidiol, which is used to treat a wide range of conditions and ailments: from epilepsy, diabetes or arthritis, through addiction, depression, migraines, to acne and skin problems.
The growing popularity of CBD oils is making more and more people want to try them out. However, before you reach for one of the commercially available products, pay attention to the three key points we discuss in this article.
QUALITY 
Commercially available CBD oils vary – and it's not just the percentage of cannabidiol or the price, but above all the quality of the preparation. It is particularly important which crops are obtained from hemp, from which the oil is produced. In Poland, only one type of hemp – fibrous – is permitted for cultivation. The variety from which the oil is produced should be certified and come from ecological cultivation. This is very important because hemp absorbs toxins and other harmful substances from the soil. So unless it comes from verified crops and its purity is monitored through lab tests, you cannot be sure that the product you are consuming is 100% safe.
FULL SPECTRUM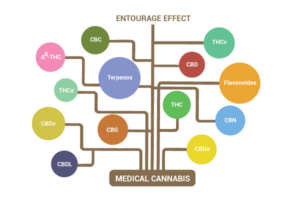 This is another point to consider when choosing CBD oil. On the market, there are both products containing the full spectrum of active substances, as well as isolates, in the composition of which you will find only cannabidiol. Definitely better results are obtained by using oils containing a full spectrum of components, including other cannabinoids (CBDA, CBG, CBN), terpenes and flavonoids. The combination of all these substances gives the so-called synergistic effect, strengthening the action of dietary supplements with CBD. This means that the substances present in the composition of the oils work better together than in isolation.
MEDIA OIL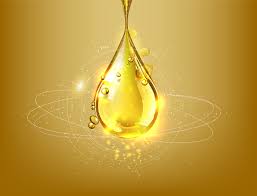 Contrary to what you might think, CBD oils do not contain only extracts from fibrous hemp. The body needs a carrier oil in order to absorb the active ingredients. This is usually one of the edible oils (such as coconut or hemp seed oil, which does not contain CBD). The carrier oil acts as the base oil to which the cannabinoids, terpenes and flavonoids are added. If we tried to take them in pure form, without dissolving them in edible oil, they could cause discomfort; also the absorption process would be much slower. The carrier oil therefore helps the body absorb more CBD. This process can be compared to taking vitamins – some of which we can only absorb in fat-soluble form. Carrier oil is therefore essential for our body to assimilate the active ingredients in CBD supplements.
We invite you to our offer click and check it yourself
Check out our range of tried and tested CBD oils:
Diamond CBD Oil      —>
CHILL CBD Oil          —>
CBDistillery CBD Oil  —>